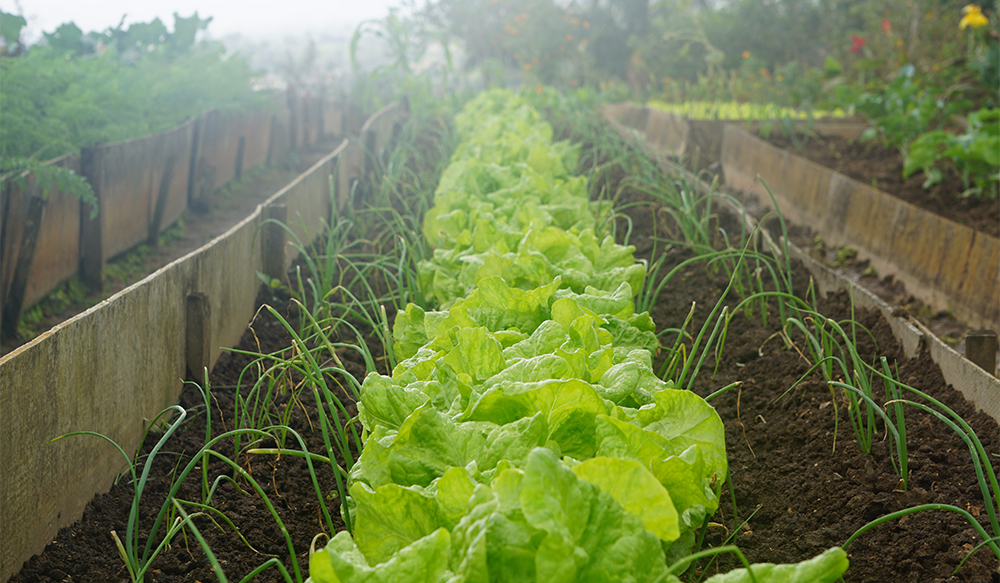 Westchester County is a 450-square-mile area with a population of nearly 1 million people, located just outside of New York City. The county enjoys the Long Island Sound to the southeast and the Hudson River to the west. Westchester County was founded in 1683 and became the first suburban area of its scale in the world to develop. What makes the area unique is its marriage of rural features — including its 20,000 acres of parkland — with more urban characteristics due to its close proximity to the Big Apple.
Westchester County offers plenty to do, from tours of historic castles and concerts at local music halls, to outdoor activities such as hiking, kayaking and golfing.
Are you looking for ideas for how to spend weekends in Westchester County? We've got you covered with our guide to activities around the county.
25 Fun Things to Do in Westchester
In the town of Sleepy Hollow ...
Best known as the setting of Washington Irving's "The Legend of Sleepy Hollow," Sleepy Hollow is a village in the Westchester County town of Mount Pleasant. Popular activities in this area of Westchester County include:
1. A Visit to Kykuit
Kykuit was home to four generations of the Rockefeller family, including Standard Oil founder John D. Rockefeller. The hilltop estate is a historic site of the National Trust for Historic Preservation and can be experienced by taking one of its tours.
Because a visit to Sleepy Hollow wouldn't be complete without doing something spooky ...
2. See the Sleepy Hollow Cemetery
Take a walking tour to learn more about the history of the 170-year-old cemetery and Mr. Irving's legendary tale.
3. Get in the Halloween Spirit at the Great Jack O'Lantern Blaze
In autumn, check out the Great Jack O'Lantern Blaze — which features more than 7,000 handcarved, illuminated pumpkins.
In Tarrytown …
Another village in Westchester is Tarrytown, which is located in the town of Greenburgh. Some ideas for things to do in Tarrytown include:
4. Catch a Live Music Show at the Historic Tarrytown Music Hall
The 843-seat music hall was built in 1885 and is the oldest theater in Westchester.
5. Visit the Lyndhurst Mansion
Experience this Gothic Revival mansion by taking a tour, exploring its 67 acres of grounds, or seeing a limited-run play.
6. See the Tarrytown Lighthouse
The lighthouse, also known as Sleepy Hollow Lighthouse or Kingsland Point Lighthouse, has stood watch over the Hudson River for 116 years. Take a tour or admire it from one of its best-known viewpoints, in Kingsland Point Park.
7. Go for a Stroll in Pierson Park
Get your steps in by walking this waterfront footpath, which offers expansive views of the Big Apple, the Tappan Zee Bridge and the Tarrytown Lighthouse — not to mention its pretty sunset views.
8. Spend a Day at a Local Farm
Focused on ecological farming, Stone Barns Center for Food & Agriculture is open for visitors to take a tour, stroll through its greenhouse, get to know its livestock and attend an annual festival, such as its Sheep Shearing Fest in April.
Throughout the Rest of the County ...
9. Explore Untermyer Gardens
This Yonkers-based conservancy offers 43 acres of public gardens, tours from April through October and garden-focused classes and lectures.
10. Admire the New Croton Dam
Venture over to Cortlandt's Croton Gorge Park to get some fresh air and hike around the New Croton Dam, which was completed in 1907. The Croton Reservoir has a capacity of about 34 billion gallons of water.
11. Go Shopping
It's easy to spend an entire day walking around the Westchester Mall, which is home to more than 150 stores and eateries.
12. Go Golfing
Westchester offers an array of both private and public golf courses to choose from. Plus, golf fans can watch the U.S. Open at the Winged Foot Golf Club in Mamaroneck in June.
13. Check Out the Craft Brewery Scene
The Westchester brew scene is thriving, and beer lovers will enjoy visiting some local spots. A few brewery options include:
Broken Bow Brewery
Decadent Ales
Captain Lawrence Brewing Co.
Peekskill Brewery
14. Visit Rockefeller State Park Preserve
Popular activities at Pleasantville's Rockefeller State Park Preserve include hiking, horseback riding, running, bird-watching and fishing.
15. See a Show at the Capitol Theatre
First opened in 1926, this Port Chester theater offers a wide range of upcoming musical performances, from Lauryn Hill and Sheryl Crow to the Beach Boys.
16. Eat Farm-to-Table
Hudson Valley's agriculture makes for a strong farm-to-table scene. Popular Westchester farm-to-table restaurants include:
RiverMarket Bar and Kitchen
Farmer and the Fish
The Hudson Room
The Cookery
17. Go on a Family Outing to LEGOLAND
Thrill your kids with a day at LEGOLAND Discovery Center Westchester, which features 12 family attractions.
18. Visit the Hudson River Museum
Featuring galleries, educational spaces, a planetarium and an amphitheater, the Hudson River Museum is the largest cultural institution in Westchester County.
19. Go on a Kayaking Adventure
Go kayaking with Hudson River Recreation, which offers Croton River, Sleepy Hollow, Rye Beach and Croton Point tours, among others.
20. Go Fly-Fishing
Ward Pound Ridge Reservation is the county's largest park, and it offers a fly-fishing area in Cross River. With more than 4,300 acres, Ward Pound offers a variety of additional activities, including picnicking, hiking, ice fishing and cross-country skiing, and is home to the Trailside Nature Museum.
21. Experience a Night of Theatre
Visitors to the Westchester Broadway Theatre enjoy musical theatre — well-known shows include "Kinky Boots" and "Cinderella" — while dining off a multicourse menu. Additionally, the White Plains Performing Arts Center is another professional theatre option in the heart of Westchester.
22. Go Apple and Pumpkin Picking
Autumn brings the opportunity to pick apples and pumpkins at a variety of U-Pick orchards in the area. Some options for apple picking in the Hudson Valley include:
Harvest Moon Farm & Orchard
Barton Orchards
Outhouse Orchards
Fishkill Farms
Pennings Orchard
23. Go for a Hike
If you enjoy hitting the trails, hiking in Westchester is a popular activity. The Mianus River Gorge Preserve is a nice spot to visit in the fall to enjoy the colors of the leaves changing and go for a hike.
24. Take a Trip to Van Cortlandt Manor
Visit Van Cortlandt Manor to experience the life of a patriot family living in the years that followed the American Revolution. Visitors explore the stone manor house and brick ferry house, roam the heritage gardens and take a walk along the Croton River.
25. Go Sailing
Westchester's location along both the Long Island Sound and Hudson River affords plenty of opportunities for sailing. A few options include going on a tour with Nyack Boat Charter or Dine and Sail, or becoming a sailor yourself by taking a course with SEAS Westchester.
Westchester County is a lively area with no shortage of fun activities. However, residents here experience hardships just like those of any other area. Here at Feeding Westchester, we support the county by providing food, resources and assistance to people who are in need. If you're interested in helping us end hunger in Westchester County, learn more about Feeding Westchester's volunteer opportunities.